Balayage VS. Foilayage Durham, NC-Get yourself some fabulous summer hair at M2 Salon in Durham, NC! Owner and hair color expert Margy Sheppard offers the latest in all color techniques.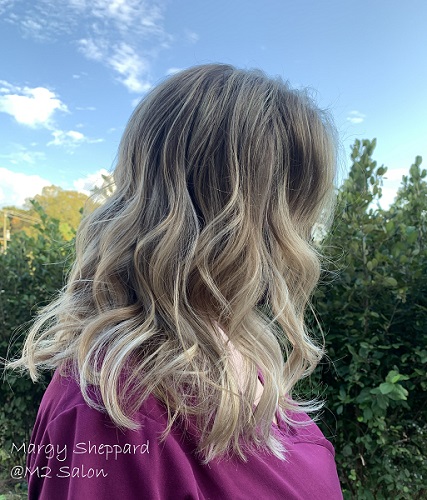 Many clients call wanting Balayage hair. The "Balayage" trend is hotter than ever and ever changing and evolving. But have you heard of the newest color technique bringing life to brunettes and blondes? It's called "Foliayage". Both techniques are fabulous, and work on everyone wanting to achieve different levels of lightening. If you are wondering which one would look best on you, first ask yourself how light or subtle you wish to go and how often you wish to maintain your color. Margy is an experienced pro at delivering fantastic results with both techniques.
Contact Margy Sheppard at M2 Salon in Durham, NC for your summer hair consult. She is now taking New Clients! Together you can determine if your best color technique is Balayage or Foliayage! Already know what you want? Hit this BOOK NOW link and get some fabulous summer hair color!!