Have a great hair day-Margy Sheppard, Owner and Stylist, at M2 Salon in Durham, Nc wants to make sure every day is a great hair day for you.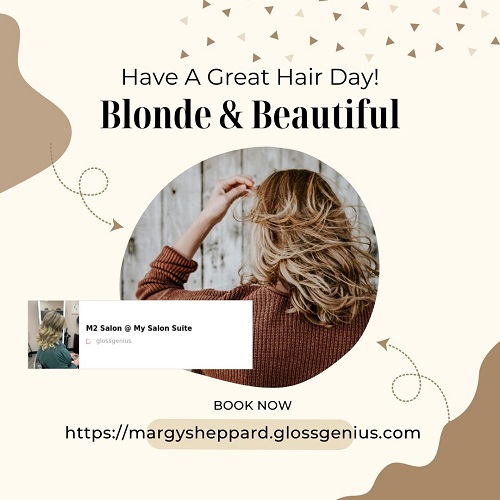 Unsure about what color, style, texturizing choice you should make? Contact Margy at margyfinegan@me.com or  919-257-9007. She'll be happy to help you make some decisions and get your appointment booked. If you already your choices made and a specific style in mind just  Book Online! it's so easy and the link can be found on our appointments page here on the website.
Thank you for considering M2 Salon, Durham, NC. We look forward to seeing you!