Oligo Professional Hair Products!
The vision for Oligo Professionnel Hair Products was—and remains—the crafting of healthier and safer salon exclusive products which are developed with patience and care. The complex and highly sophisticated technologies used in the Oligo Professionnel series have been tested and re-tested, delivering the kind of performance, reliability, consistency, and excellence only true dedication can provide!
I love all Oligo Products in the Salon (see below). Everything from their ammonia-free color line for cool blondes, intense reds, and amazing brunettes (Calura), and their state of the art lightening system (Blacklight) that works in concert with the hair care products…Blacklight and regular Oligo Professional shampoos, conditioners, and Color Lock color preserver.
I am delighted to be offering this incredible line of hair products in my salon.
---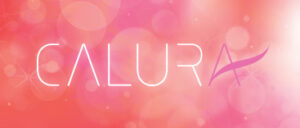 Calura
Thrilled to be using Calura Professional Hair Color! Calura Permanent Shine Hair Color – is formulated with an innovative exothermic technology (in this product an exothermic reaction is a chemical reaction that works by heat) that was designed to maximize dye penetration and minimize hair damage. Each shade was formulated to generate a specific increase in temperature to achieve desired results. As a bonus, this heat allows a thorough penetration of the certified organic essences and keratin. The result is an incomparable radiant shine!
The CALURA exothermic system offers 3 primary benefits:
1- Ultimate white coverage
2- Up to 5 levels of lift
3- Longer lasting fashion shades
4-Exclusive exothermic technology
5-Ammonia and PPD Free
6-Enriched with organic essences and keratin
---

Peter Coppola's Keratin Concept
From the creator of the renowned Keratin Complex keratin treatment comes an innovative NEW line of luxury hair treatments and products: Keratin Concept. We are excited to offer Peter Coppola's Keratin Concept at our Durham, NC hair salon!
STRONGER, SMOOTHER, HEALTHIER HAIR!
Keratin Concept uses a winning combination of keratin and ceramides to give your hair an anti-aging boost and unparalleled protection unlike any other keratin product on the market. The unique blend of keratin and ceramides offer protection from the most harmful hair stressors: over-processing from coloring or other chemical services, heat styling, chlorine, or too-tight ponytails and braids. When you're missing Keratin, your hair loses its strength. When you're missing Ceramides, your hair has difficulty holding onto its Keratin and moisture. Ceramides help the hair absorb and use keratin proteins better. They fill in the patches of damage found on the cuticle layer of your hair to make strands stronger and smoother.
Whether your hair has been damaged by UV rays, pollutants, chemical services or just the stress of daily styling with blow dryers and heat tools, Keratin Concept can repair the damage, smooth your hair's surface and restore it to a stronger, shinier, and more healthy state.
---
Have questions about our Salon's products? Searching for other products? Contact Margy Sheppard via  Email: margyfinegan@me.com or call 919-257-9007.