Oligo Professional Hair Products!
The vision for Oligo Professionnel Hair Products was—and remains—the crafting of healthier and safer salon exclusive products which are developed with patience and care. The complex and highly sophisticated technologies used in the Oligo Professionnel series have been tested and re-tested, delivering the kind of performance, reliability, consistency, and excellence only true dedication can provide!
I love all Oligo Products in the Salon (see below). Everything from their ammonia-free color line for cool blondes, intense reds, and amazing brunettes (Calura), and their state of the art lightening system (Blacklight) that works in concert with the hair care products…Blacklight and regular Oligo Professional shampoos, conditioners, and Color Lock color preserver.
I am delighted to be offering this incredible line of hair products in my salon.
---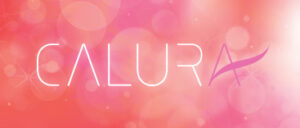 Calura
Thrilled to be using Calura Professional Hair Color! Calura Permanent Shine Hair Color – is formulated with an innovative exothermic technology (in this product an exothermic reaction is a chemical reaction that works by heat) that was designed to maximize dye penetration and minimize hair damage. Each shade was formulated to generate a specific increase in temperature to achieve desired results. As a bonus, this heat allows a thorough penetration of the certified organic essences and keratin. The result is an incomparable radiant shine!
The CALURA exothermic system offers 3 primary benefits:
1- Ultimate white coverage
2- Up to 5 levels of lift
3- Longer lasting fashion shades
4-Exclusive exothermic technology
5-Ammonia and PPD Free
6-Enriched with organic essences and keratin
---
Keratherapy
So  excited to offer Keratherapy Treatments and Products at my Durham, NC hair salon!
STRONGER, SMOOTHER, HEALTHIER HAIR!
Keratherapy products are dedicated to reinforcing the health of your hair from the inside out. We truly get to the root of the problem and strengthen the strands by infusing them with keratin (the building block of hair). They also work to heal the cuticle on the outside of each hair strand. The high-quality ingredients leave your hair rejuvenated, strong, and beautiful. Consult with Margy and book your Keratherpy Treatment today!
Have questions about our Salon's products? Searching for other products? Contact Margy Sheppard via  Email: margyfinegan@me.com or call 919-257-9007.