Hair Color Inspiration-At M2 Salon in Morrisville, NC,. Owner and Hairstylist Margy Sheppard knows that not so many women are absolutely happy with the natural color of their hair.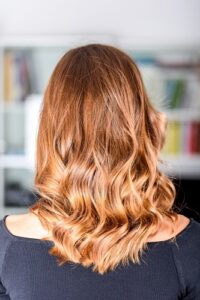 With that said, it's also in the female nature to seek versatility and try new things to change her looks. The first thing that comes to mind when thinking about a new adventure with your hair is trying new hair colors. At M2 Salon, Margy's experience has been that most women tend to go for an individualized cautious approach to choosing a new hair color. However, hair color ideas by the product companies are drawn from many sources – nature, modern art, fashion color palettes and combinations, etc. Hair color trends in 2018 are not restricting, quite the opposite. Every hair color will find its place under the sun this year, from soft balayage and ombre blends in natural hues of blonde, brown and red through more pronounced gray, caramel, auburn and burgundy shades to completely unnatural neon and pastel hair dye colors. Now is the best time to try the color you have always dreamed of no matter how crazy it is!
Get your Hair Color Inspiration at M2 Salon in Morrisville, NC.Email: margyfinegan@me.com or call 919-257-9007. Online scheduling on this site's APPOINTMENTS page is available.