Check Out This Fun Crop Hair Cut!- Change your style with this versatile short cut, which can go from tousled to straight, depending on the day. Wear it up, down, side parted, it's all up to you. It features longer layers on top and in front, adding texture and framing the face, with shorter, defined sides.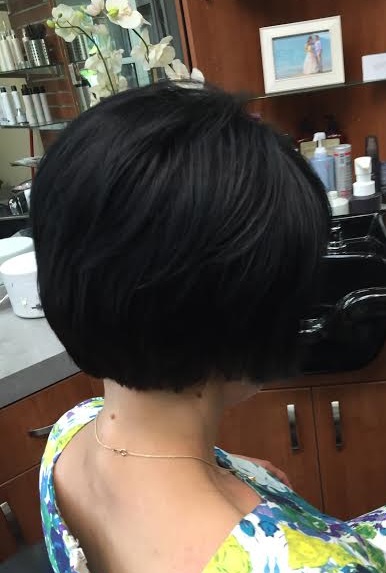 This haircut tends to look best on oval or square facial shapes, but consult with Mary Sheppard at M2Salon in Morrisville, NC for an honest opinion! With a crop cut, t The hair is typically pulled away from the cheek area, which makes that area the focal point. And ideally shorter hair works best on straight or slightly textured hair, with a bit of wave or curl. Keep in mind, if your hair is too thin, it may not support the cut and look too limp.
A crop cut typically involves layering and tapering of the hair so it will be closely cut to the head. Many time the stylist will pre-cut to a short length, and then cut shorter from there using either scissors, a razor, or sometimes clippers, depending on what the person is looking for (more of a choppy look, super short length, etc.)
Prior to this hot 2016 hair cut trend the crop cut was also big in the mid 1990s, and Halle Berry appeared in the 2002 James Bond film Die Another Day wearing a crop. In 2010, Cate Blanchett cropped her hair and Hayden Panettiere also sported cropped hair.
A crop will usually require regular trims (usually between 4 to 6 weeks) to keep its shape. Call Margy today at : 919-257-9007 or hit this link to book online at m2Salon.com today!