Love My Red Hair Color-Love My Red Hair Color M2Salon Morrisville NC. It's no secret, Red heads are passionate about their hair color.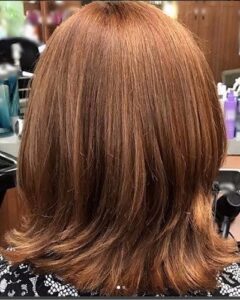 Margy Sheppard Owner/Hairstylist at M2 Salon in Morrisville, NC. is an expert hair colorist who loves to take on a red hair color challenge! Many red heads can experience fading color along with gray hair as they age. Using Wella Hair Color Products, Margy Sheppard is able to restore aging or damaged red hair to it's original shiny healthy color. Many times she will use a blending color technique to get the most natural hair color effect.
Copper hair color, dark red hair, reddish brown hair, burgundy, lighter shades of red, or maybe just red highlights? All these options are fabulous luckily, utilizing the experience of Margy Sheppard you can have the opportunity to try whatever red hair color you want.
If you are not a natural redhead, or don't feel like going for a solid red hue, maybe try a red ombre?! Red ombre hair works for any base hair color you have from blonde to dark brown. Another great option is getting cute red babylights on the ends of a bob haircut for a fantastic look.
Discover the bright world of red hair color and and fun hairstyles/haircuts with Margy Sheppard at M2 Salon in Morrisville, NC., and add some color into your look and life!
Email: margyfinegan@me.com or call 919-257-9007. Online scheduling on this site's APPOINTMENTS page is available.